Scout-O-Rama


Arizona's Premier Scouting Event!
Saturday, February 20, 2016
8:00am - 4:00pm at University of Phoenix Stadium On Lawns B and C!
At Scout-O-Rama, Scouts of all ages converge to showcase their Scouting skills. Meet leaders and Scouts from your neighborhood. Sample the amazing dutch oven creations and other delicacies in the outdoor cooking area. Enjoy live entertainment on the center stage. Race down the Zip-lines (cost $5.00/ride with one 100ft and the other 200ft). Watch demonstrations, interact with participating booths from our community partners. Scouts and the entire family will enjoy visiting hundreds of booths with fun activities and crafts, learning Scout skills, meeting new friends and tasting the delicious outdoor cooking. Bring comfortable shoes and your camera. Open to the public.Admission is $5 or bring your previously purchased camp card.
Camp Card sales are a brilliant way for units to raise money. Camp Cards are easy to sell, since they only cost $5 and provide hundreds in savings. By selling camp cards, Scouts learn life lessons by "earning their own way", and can earn great prizes. Units earn 30% commission on each camp card sold.
Unit participation: Every pack, troop, team, crew, ship and post is encouraged to sponsor a booth at the fair. This is your opportunity to show our community what Scouting is all about, and to share your Scouting skills with fellow Scouts and Scout Leaders.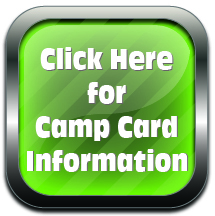 If you have questions about a booth contact Wynn Riffle or Alex Heinemann at the council - 602-955-7747
Important Information:
Scout-O-Rama hours: 9:00am to 4:00pm

Opening Ceremonies: 8:45am

SOR Map

Equipment Drop Off Pass

(Enter Stadium on South Loop Road on the East side for both drop off and pick you at the end of the day)

Set-up time: Friday after 10am and Saturday after 6:00am
Tear down is Saturday at 4pm